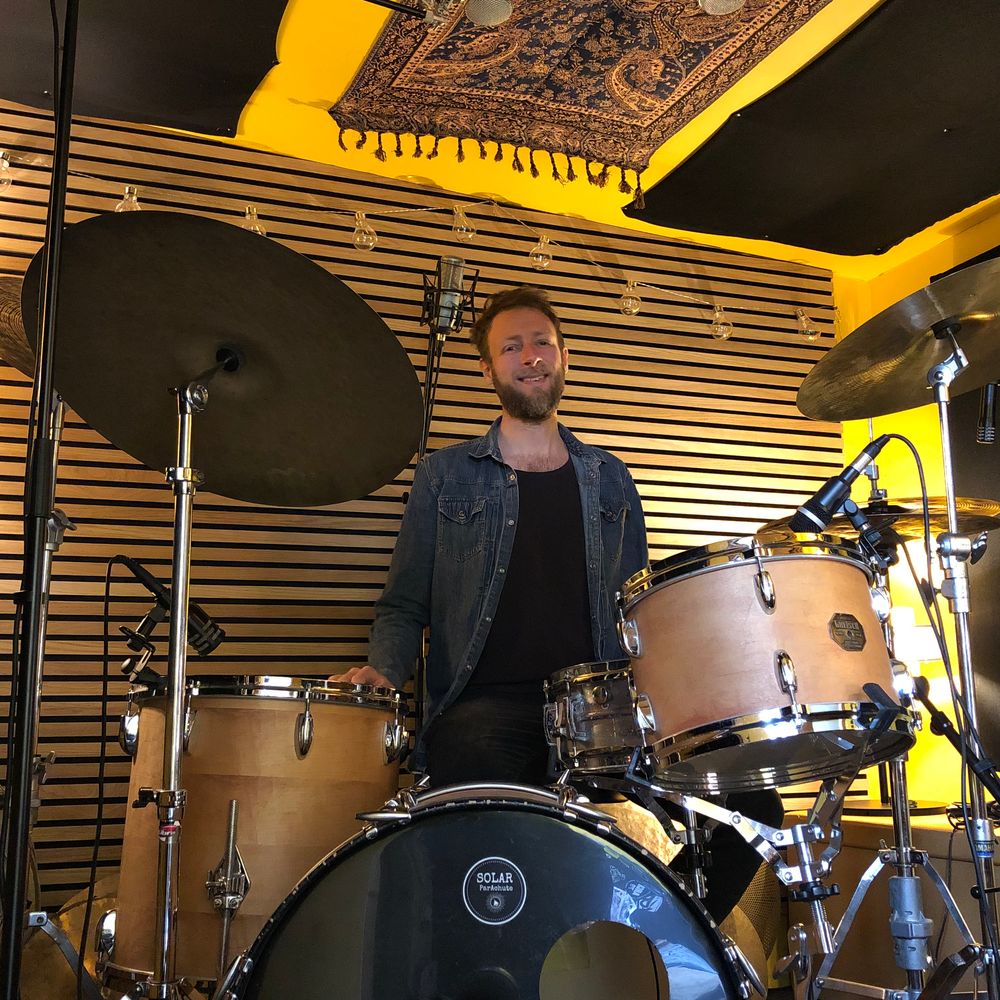 ONLINE DRUM RECORDING SERVICE 
ORDER YOUR  DRUMS TRACKS ! 
I will record and mix Online Drum Tracks  and Percussion for your songs! 
I can offer a truly unique service to songwriters, bands and producers who don't have the budget to hire a studio, engineer and session drummer, but still want real live drums played by a real session drummer.
You can get high quality drum tracks while saving money by not renting studio time, paying for equipment cartage, and paying for an engineer.
Please  GET IN TOUCH about your project. 
"

Make your project sound unique"
"

I can not recommend Gaet enough as a session drummer." - Han Bloom Wandsworth, London
"

Gaet is not only a phenomenal drummer, but is extremely personable and pays great attention to all the details of the music." - Kenny Allen .Addis Ababa, Ethiopia
"

Thanks for the great drum tracks!" - sheddy bhulji London
THE STUDIO   
Filled with the most Charcherful vintage-analogue and cutting edge modern drum gear , the Yellow studio is a music haven for bands and artists who wants the best recording drums for their project. 
GEAR 
Drum kits:   
Ludwig Classic Drums  22, 16,13 
Gretsch 60's  20,16,12    
Snares:   
Black beauty 14x6.5 
Ludwig supraphonic 14x5 
Ludwigsupraphonic 14x 6.5 /
Slingerland Radioking 14x5 
Tama soundwork 13x6 
Pearl soprano 12x6 
Premier vintage 14x10   
Cymbales:   
Murat Diril 
 Percussions:   
Cajon/ Derbooka/Shakers /Tambourines /Maracas /Xylophone /Many others stuff..   
Electronics:   
Roland Spdsx (+triggers) /Elastic effects on drums (+mics)/Many plugins..  
Software   
Ableton live,Pro tools  
Sound card  
Apogee ,Focusrite   
Mics   
Shure, Audix, AKG,Ribbons  ..